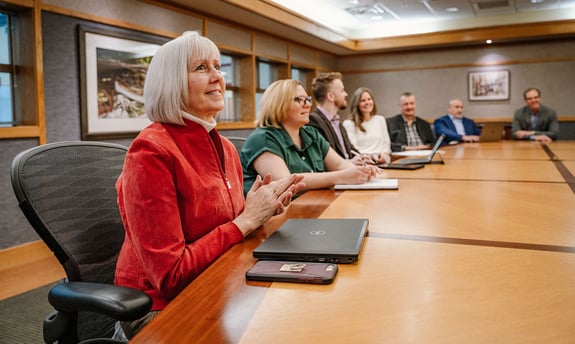 The Boyce Team
We're passionate and determined to deliver the best solutions and excellent support
Your Partner in Every Step, Every Day
Founded in 1899, the Boyce Team holds deep experience in the financial management software marketplace and entrepreneurship backgrounds. This combination ensures that Boyce continuously grows and develops the best, most innovative solutions to help your team manage your operations with ease.
Boyce's Executive Leadership Team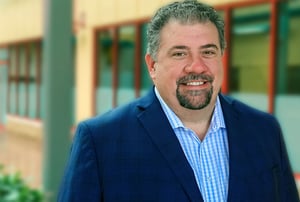 Jason Harrington
CEO
Jason brings 25+ years of experience in product direction, strategy, and business development within the enterprise software and software as a service (SaaS) industry. With a proven track record of growing value, teams, and solutions, he leads the Boyce team in navigating complex business strategies and financially-oriented decisions. Prior to Boyce, Jason held executive-level positions at technology companies and founded several new businesses. He resides in Delaware County with his wife, Stacey, has four children plus two bonus kids, and can be found on the coast or golf course in his free time.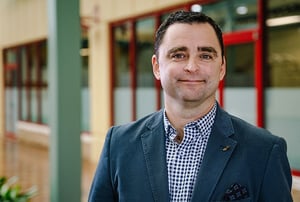 Casey Stanley
President
For over 25 years, Casey has been a leader in the B2B tech finance and international banking markets, leading sales, marketing, and strategic planning. Operating under a people-first philosophy, he drives the go-to-market strategy for Boyce. Casey has been awarded the 2007 and 2017 Indiana Association of United Way's Volunteer of the Year and the 2018 Volunteer of the Year award by the Indiana State Chamber of Commerce. As Muncie natives, his wife, Jennifer, and their two children can be found participating in or enjoying live music.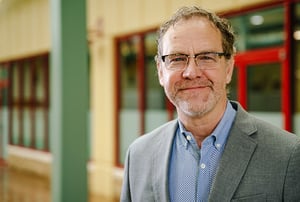 Jay Moorman
Chief Customer Officer
Jay has led customer success departments within the financial management sector for over 25 years. He excels in managing customer relationships, driving outcome-based metrics, optimizing services revenue, and leading onboarding and support initiatives. As a people-first advocate, Jay values the health, motivation, and engagement of this most important company asset–Boyce's team members. He resides in Muncie, Indiana with his wife, Karen, and has three children. In his free time, he plays the electric and acoustic guitar and is an avid cyclist.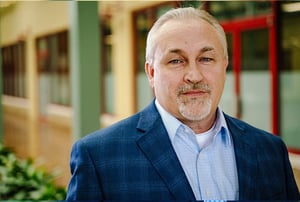 Brice Wright
Chief Technology Officer
For over 38 years, Brice has been part of the Boyce team and held over ten positions within the product development department. In his early years, Brice was a trainer, code writer, analyst, and programming manager before leading the product development team. He drives product innovation and growth for Boyce's suite of solutions and values a people-first culture. Brice sits on the board of the Holliday Hydroelectric Restoration Inc., enjoys time with his wife, Dolores, and has one daughter. In his free time, you can find them cheering on the Indianapolis Colts and Pacers.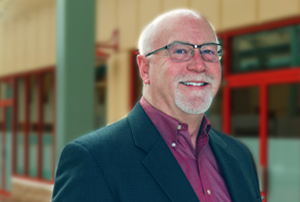 Dave Hahn
Chief Financial Officer
Dave holds 30 years in the accounting industry with experience managing financial, human resources, information & technology, and facilities functions and serving in past CFO positions. At Boyce, he leads financial strategic planning, product investment initiatives, and company financial operations. Born and raised in Muncie, Indiana, Dave served on the United Way of Delaware County and Delaware Advancement Corporation boards. In his free time, he can be found spending time with his wife, Tammy, children, and grandchildren in the great outdoors or on a boat.
Our Mission
We empower our customers to better serve the public by delivering technology that efficiently manages financial operations while meeting regulatory requirements.
Our Vision
We make it easy to manage financial operations, giving our customers more relaxed and enjoyable lives.
Our Values
Our everyday decisions and actions are driven by a group of core values. They guide everything we do as a company and as people with the goal to bring more efficiencies to your day.
Stewardship
We have a responsibility to those who have given us their trust—our customers, investors, employees, and the communities in which we live—to act with purpose in the present and investment for the future.
Innovation
We work together to challenge the status quo with open minds, focus, and speed to develop best-in-class technology solutions that make our customers' lives better.
Grit
With over 120 years of business experience, we passionately roll up our sleeves and embrace challenges to find the best solutions for our customers, company, and employees.
Empathy
We seek to understand before being understood, work together more cohesively, and ultimately deliver the results our customers expect from us.
Accountability
We accept responsibility for our actions to build trust with those we work with and are personally accountable for delivering on our commitments.
Boyce Systems
9401 S. Innovation Drive, Suite 400
Daleville, IN 47334-0669

PO Box 669
Daleville, IN 47334-0669

800.382.5505
317.664.7400